Equipment Transportation
Carolina Equipment and Hauling offers many heavy equipment and hauling services. Let our trailers haul your equipment.
Hauling heavy equipment includes significant requirements such as permits, certain trailers, and tie down procedures. Heavy Construction equipment requires certain knowledge and skills. Let Carolina Equipment & Hauling handle your Heavy Equipment hauls and needs.
Capabilities
With our extensive variety of trailer options, we can take your Heavy Equipment anywhere. We can haul and transport any heavy construction equipment such as:
Excavators
Backhoes
Cranes
Loaders
Forklifts
Road Rollers
Bulldozers
Wheel Loaders
Skid Loaders
Trenchers
Graders
Etc....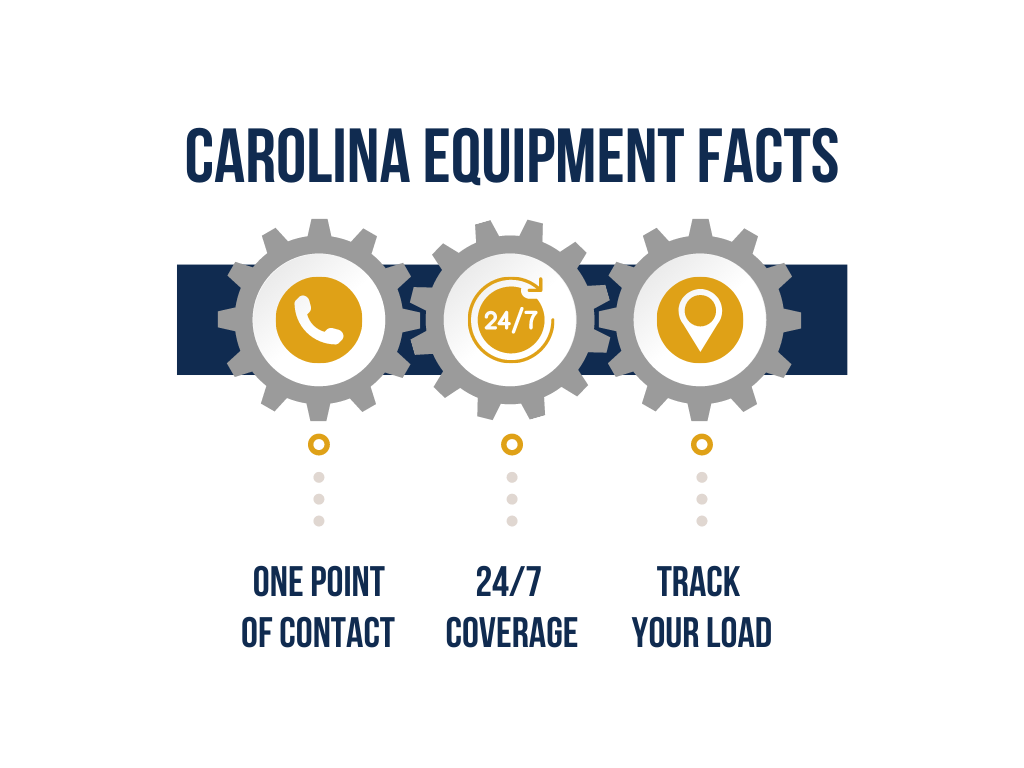 Carrier Qualifications
Every single one of our contractual carriers must abide to Carolina Equipment's quality standards such as:
Safety Criteria
Insurance Requirements
Premier Service
Locations We Serve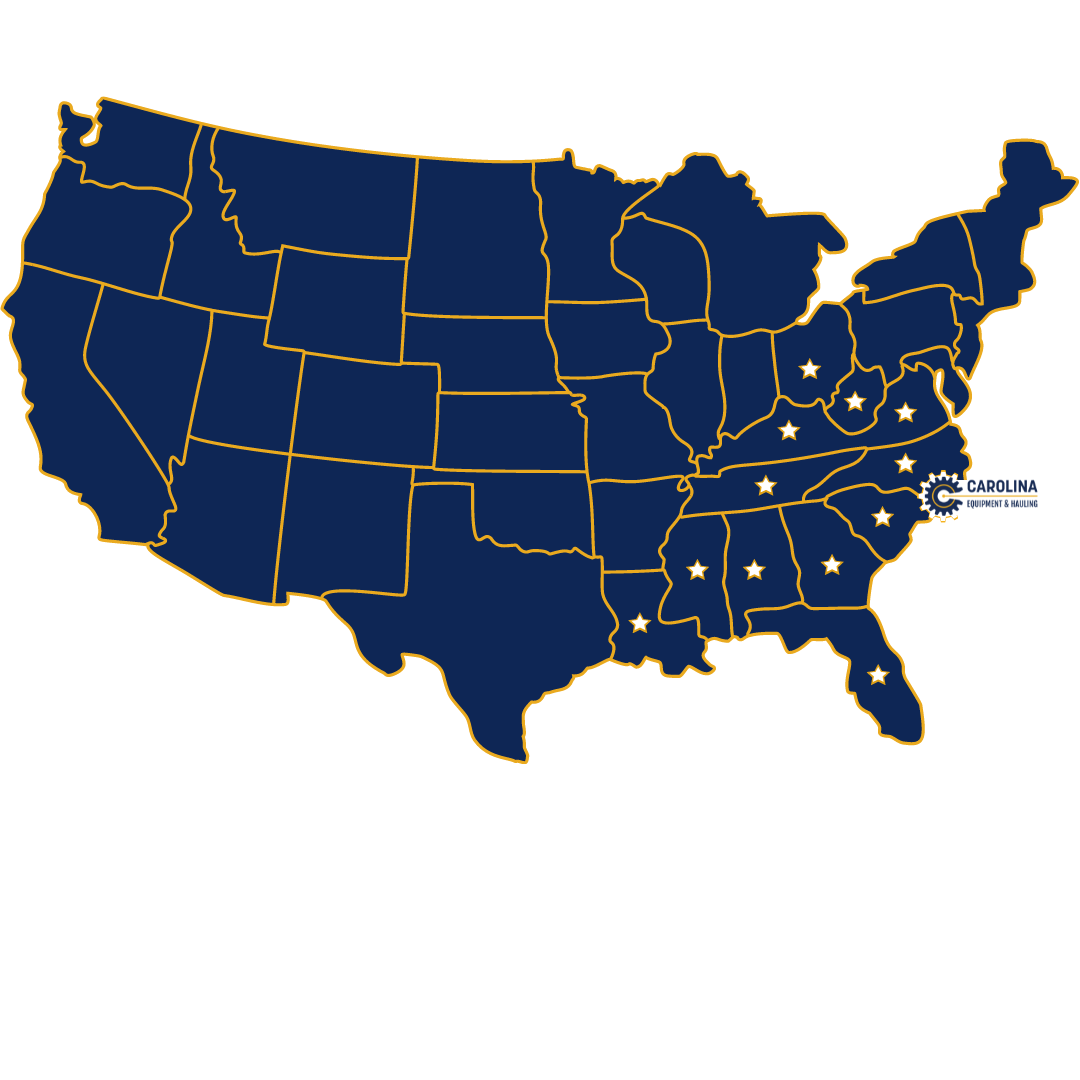 North Carolina Virginia Florida Georgia Ohio Tennessee
South Carolina West Virginia Louisiana Alabama Kentucky Mississippi
Transportation Solutions